Big mouth Billy is back to sing your favorite Christmas tunes!  This fish is a variation of Billy made a little later by the same company (Gemmy Industries).  Now, Billy is all dressed up in his Santa suit to sing a Country Western version of the two Christmas Carols "Jingle Bells", and "Up On The Housetop".  Also, another version of Christmas Billy exists that sings " 'Twas The Night Before Christmas".  These two were made in 1999.  A picture and video can be found below.Edit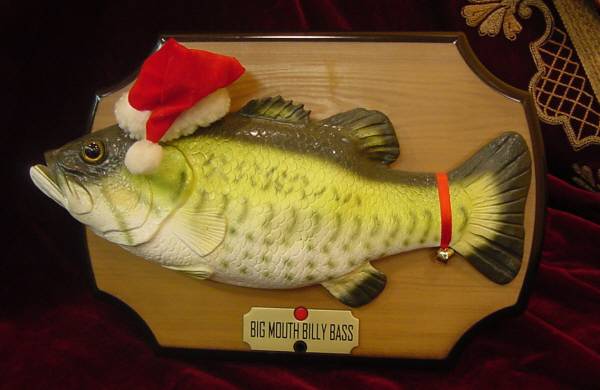 Ad blocker interference detected!
Wikia is a free-to-use site that makes money from advertising. We have a modified experience for viewers using ad blockers

Wikia is not accessible if you've made further modifications. Remove the custom ad blocker rule(s) and the page will load as expected.